Current Activities - Spring/Summer 2017
Trains are operating Thursdays, Fridays, and Sundays - plus special events
Ardenwood Farm Regional Preserve is open for the season and we are operating trains behind or Plymouth Switcher 'Katie'.

In addition to operations, we have a lot of maintenance going on--
Flatcar WS 222 is being refurbished.
The mainline and siding at Deer Park has been relaid with new ties and will soon need to be reballasted.
Siding 5 in the yard was laid and is awaiting ballasting
Restoration continues on Caboose NWP 6101.
Our first mechanical engine (a 1939 Whitcomb 12 ton diesel we originally got from Paramount Great America) has returned after being sold, getting a full rebuild and spending 10 years on Kauai and at Roaring Camp. This engine is going through another needed rebuild and we hope to have it in service for this year. This engine is leased from Rother Locomotives.
We are still cleaning up after the Eucalyptus trees that fell last winter. The wet winter has also resulted in heavy grass and weed growth along the right of way.
We are fumigating the carbarn and the majority of our collection.
Operations:
2017 Operations are in full swing-- Passenger trains run on Thursdays, Fridays, Sundays, and on special event days.
Restoration:
Current cars in active restoration are boxcar SPC 472 and caboose NWP 6101.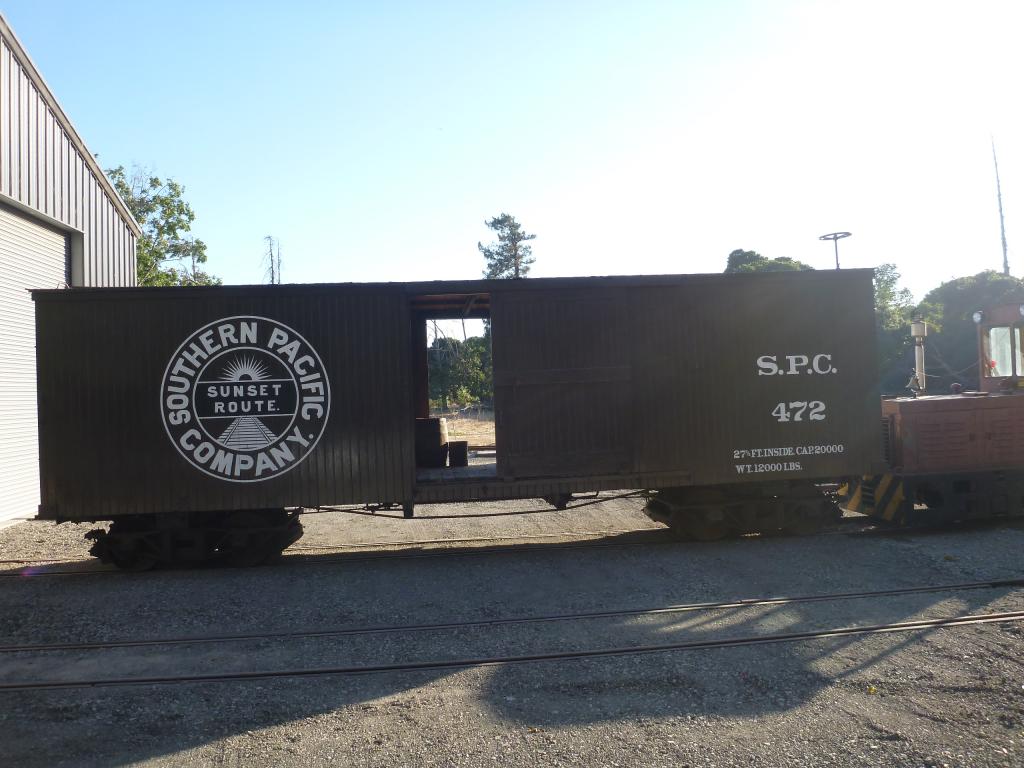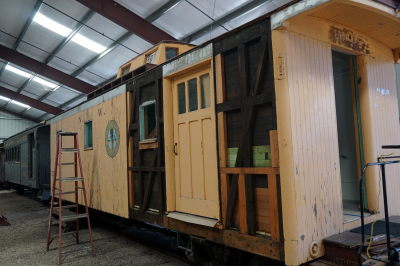 SPC 472 has had a condemned buffer blocks replaced and plans are in progress to replace the roof.
NWP 6101 has had both bolster beams and needle beams removed and replacements are being made. The air brake cylinder and piping has been removed and underbody stabilzation is in progress.
Surveys are being made and restoration plans are being created for combination car SPC 47 and for boxcar NC 253. These plans are essential to understand how and what kind of restoration should be done to these extremely significant cars. SPC 47's survey is now in progress using archaeological techniques and has identified significant modifications to the layout of the car over the years.
Work days:
Scheduled workdays are typically the second Saturday of the Month. Informal workdays are held most Thursdays and many other Saturdays throughout the year. If you are interested in the informal workdays, ask to join the SPCRR_Members Yahoo! group or contact the SPCRR webmaster for more information of how to be alerted of them.
---
---