PLEASE HELP THE RAILROAD MUSEUM AT ARDENWOOD BY DONATING TO THE SPCRR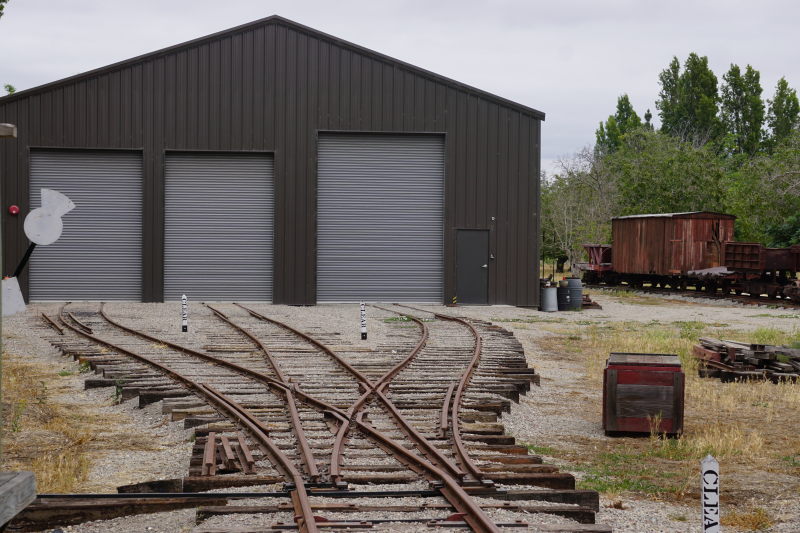 Trudy Frank Railyard Complex July 2015
The Railroad Museum at Ardenwood has completed the first phase of it's Trudy Frank Railyard Complex when it finished and occupied its first permanent structure, the Wissel Car Barn in 2013.
Donations are still needed to build the next phase of construction -- the museum's new storage yard next to the car barn.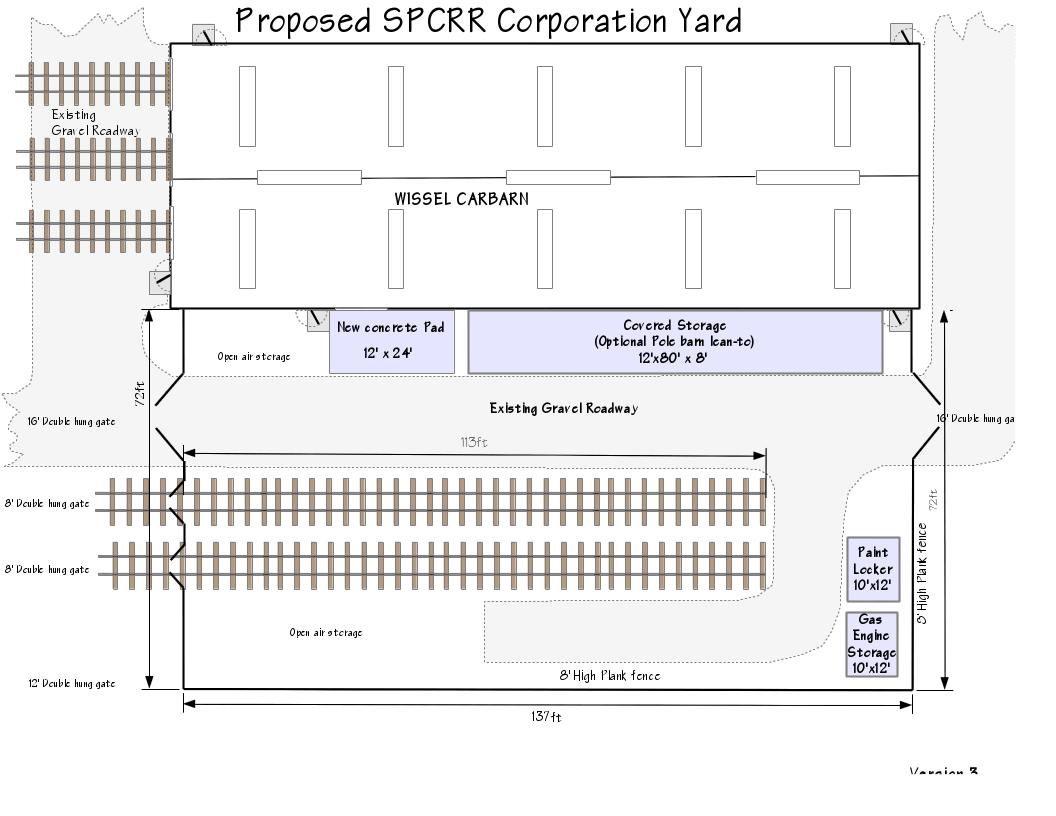 This storage yard will be fenced by a period appearing 8' high plank fence. It will provide protected and out-of-the-public-view storage for the museum's collection of materials that can be stored in the open air.   The 72' x 137' storage yard will have gates for through vehicle access and two sidings. It will be immediately adjacent to the car barn.
The museum has the country's largest collection of cars manufactured by Carter Brothers of Newark, California, a recognized pioneer in the narrow gauge movement.  At Ardenwood Historic Farm in Fremont, California, these cars are restored to operation on a working 3' gauge railroad, constructed to 19th century standards.  We  need your help to complete funding for the Railyard Complex in order to protect this historically important collection indoors. 

Contributions may be made out to SPCRR, and sent to:
SPCRR- Car Barn Fund
P.O. Box 783
Newark, CA 94560
The Railroad Museum at Ardenwood is owned and operated by The Society for the Preservation of Carter Railroad Resources (SPCRR).  The SPCRR is a 501(c)(3) non-profit corporation registered in the State of California.  All donations and membership dues are tax-exempt.

Questions about donations can be directed to the SPCRR's Donations Coordinator
See Current Events for an update on Car Barn progress and other current activities.
See Membership for how to join the museum.
Copyright SPCRR 2015 Last Modified: 31-July-2015 15:00  by SPCRR Webmaster